Heat Treatment or ISPM-15
International Standards For Phytosanitary Measures No. 15 (ISPM 15) is an International Phytosanitary Measure developed by the International Plant Protection Convention (IPPC) that directly addresses the need to treat wood materials of a thickness greater than 6mm, used to ship products between countries. Its main purpose is to prevent the international transport and spread of disease and insects that could negatively affect plants or ecosystems.
ISPM15 applies to coniferous softwood and non-coniferous hardwood used as raw wood packaging material. The standard does not apply to wood packaging made wholly of manufactured wood-based products such as plywood, particle board, oriented strand board or products created using glue.
Palletizing Service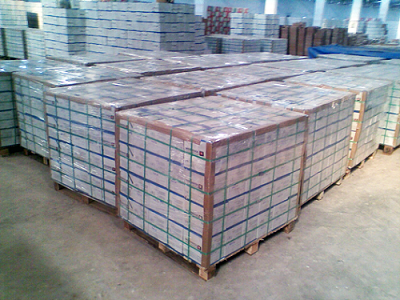 Palletizing is the process of putting items onto a pallet for convenient, high-volume shipping. Palletizing has developed alongside the development of the forklift and the development of industry and globalization.
This Palletizing Service provides safety and easy mobility of the goods transported to long distances.Palletizing translates to more efficient logistics and lower transport risk.